I'm going to interrupt our regularly scheduled EVANY JANE MCCALL programming here. Don't worry, won't last long. =)
___________________________________

Last May, Ava and I made the decision to sponsor a child from Compassion International.We perused the list of available kids for a long time, but decided we wanted to sponsor a child that shared Eli's birthday. It felt good to be providing for a little boy who was born the same day as he was.

So that's how
Luis
became a part of our family.
We get a lot of cute letters from Luis, and the kids write him back pretty regularly. Ava asks about him all the time. There have been several times since I so unexpectedly became a single parent that I have questioned whether we should continue sponsoring Luis, mostly when I forget about the charge and it surprises me on my band statement or messes up my spending in some way.
But in the end, after a lot of thought, I decided that until the kids and I are a lot worse off than we are now, Luis will continue to be sponsored. The money that gets sent to Compassion International in his name every month is not so he will get the latest game for the Wii or a shopping spree at the neighborhood Dollar Tree. It's going towards good food and education and meaningful things in his life. And as long as I'm scrounging up the money for my kids to have toys they don't need and we have electricity and water and the occasional movie, we'll be sponsoring this special little boy.
Compassion International is an awesome organization, and I love being able to give to them. So when a great friend of mine decided to do a
little
huge
giveaway to help raise money for the charity, I wanted to share the opportunity with all of you so that you could prayerfully consider giving as well.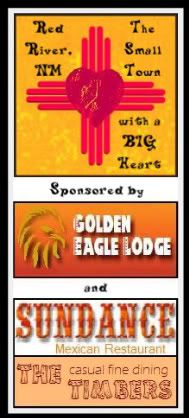 Head on over to Kingdom Twindom +1 to get all the details. Basically, by donating to Compassion International, you get the chance to win a vacation package worth over $700 to Red River, New Mexico. Win Win. Give in Jesus name, help save and change the quality of a child's life, and get the chance to win an awesome vacation! Maybe that's win win, win. Whatever. In any case, enter early, because they're drawing some early bird entries and giving them even more chances to win!
It's Christmas. This is the time we're alls scrambling around trying to buy the perfect best biggest gift for our kids. (Well, I'm not...I'm scouring Gotta Deal and Amazon from my hospital bed. But you know what I'm saying.) That's important, giving our kids what we can to give them the lives we want them to have. But what's more important is instilling in them the want, the need, to care about and give to others who are less fortunate than they are. That's something that is going to stay with them for the rest of their lives, and it's so important to lead by example. I want my kids to grow up with big hearts, and that's why I hope we'll be able to keep sponsoring Luis until he ages right out of the program.
I think this just put me in the holiday spirit. Merry Christmas!